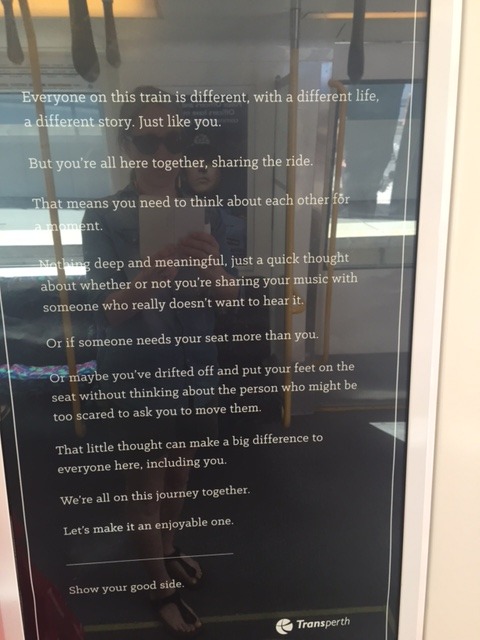 Willa noticed this sign on the Perth subway train:
Everyone on this train is different, with a different life, a different story. Just like you.
But you're all here together, sharing the ride. 
That means you need to think about each other for a moment.
Nothing deep and meaningful, just a quick thought about whether or not you're sharing your music with someone who really doesn't want to hear it. 
Or if someone needs your seat more than you.
Or maybe you've drifted off and put your feet on the seat without thinking about the person who might be too scared to ask you to move them.
That little thought can make a big difference to everyone here, including you.
We're all on this journey together.
Let's make it an enjoyable one.
Show your good side.